In the process of SMT Assembly, due to the small amount of orders, it is inevitable that frequent production line changing, material feeding and material changing will occur. Therefore, in this process, there must be a strict standardized process to avoid the phenomenon of wrong material update in the process of high-frequency line replacement and material changing.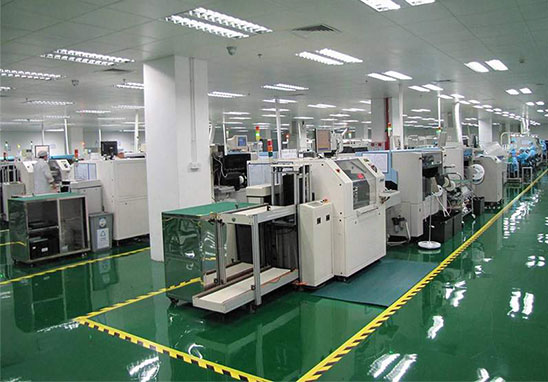 High-Efficiency Material Changing Process In SMT Assembly
1. Remove the feeder and used tray.
2. The SMT operator can pick up the material from the material rack according to his own station.
3. The operator checks the removed material using the job number table to confirm that the size and model are the same.
4. The operator inspects the new and old pallets and checks that both pallets are identical in size and model.
5. The operator checks its material to show whether the business matches the pallet.
6. If there is any abnormality in the above inspection, the placement machine operator should immediately notify the delayed processing.
7. Take a sample from the new pallet, then the material can be parked on a new and used pallet.
8. Take the newly installed feeder material, paste it on the refueling process record sheet, and fill in the refueling working time, operator management and other related data information.
9. Put the feeder back into the placement machine according to the SMT placement machine station; Meanwhile, the operator must fill in your own supplementary information record once effectively.
10. Its operator notifies the engineering quality management personnel of material matching and testing, and must carry out material changes and inspections.
11. IPQC checks whether the data information can be correctly developed and whether the site can be correct according to the site number table.
12. Before starting production, the operation inspection of the above placement machine has been completed.
The above 12 steps are the normative process in the entire material replacement process, which must be strictly followed in the SMT Assembly. Each single step of the process must have instructions for each position. Only in this way can we avoid the situation of changing the wrong material.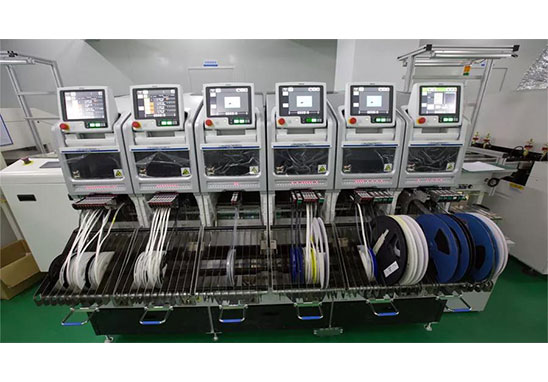 Grande SMT Assembly Capability
1. Maximum board: 310mm*410mm(SMT);
2. Maximum board thickness: 3mm;
3. Minimum board thickness: 0.5mm;
4. Minimum Chip components: 0201 package or components above 0.6mm*0.3mm;
5. Maximum weight of mounted components: 150 grams;
6. Maximum component height: 25mm;
7. Maximum components size: 150mm*150mm;
8. Minimum pin spacing: 0.3mm;
9. Minimum spherical component (BGA) spacing: 0.3mm;
10. Minimum spherical component(BGA) ball diameter: 0.3mm;
11. Maximum components placement accuracy (100QFP): 25um@IPC;
12. SMT capacity: 3-4 million points/day.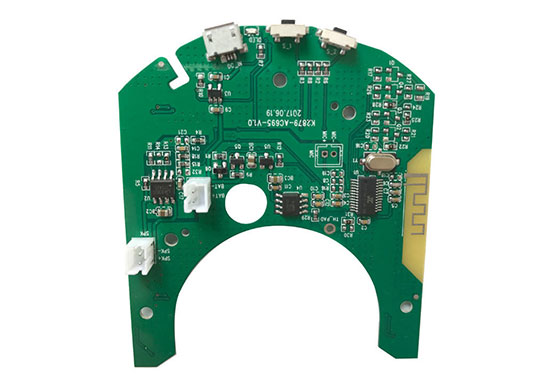 Grande PCB Assembly Advantages
1)Strength Guarantee
 SMT factory: With imported SMT machines and multiple optical inspection equipment, which is able to produce 4 million points per day. Each process is equipped with QC personnel who will keep an eye on product quality.
 DIP production line: Two wave soldering machines and more than 10 employees who have worked for over three years. That' s to say, these workers are highly skilled and can weld various SMT & DIP components.
2)Quality Assurance With High Cost Performance
 High-end equipment can paste precision special-shaped parts, BGA, QFN, 0201 package. It can also be soldered prototype pcba via SMT machine and placing bulk materials by hand.
 Both samples, small and large batches can be produced. And there is no SMT Machine starting cost.
3)Rich Electronic Products SMT Soldering Experience With Stable Delivery
 Accumulated services to thousands of electronics companies, involving SMT soldering services for various types of automotive equipment and industrial control motherboards. Furthermore,PCBA Products are often exported to Europe and the United States, and the quality is able to be affirmed by new and regular customers.
4)Strong Maintenance Ability & Reliable After-Sales Service
 The maintenance engineers have sophisticated experience so that those defective boards caused by all kinds of smt soldering can be repaired. Meanwhile, ensuring the connectivity rate of each circuit board also make sense.
Order problems feedback will get response, solution and solved as soon as possible.